Dan Davin Short Story Conference
The New Zealand Short Story 'its traditions & departures'
An opportunity to celebrate Southland-born author Dan Davin as one of the fathers of the modern New Zealand short story, and the development of the New Zealand short story to today.
Some of New Zealand's foremost writers including Owen Marshall, Fiona Kidman and Tracey Slaughter will attend. Janet Wilson will be a keynote speaker. It will be the first conference for many years devoted entirely to the short story and its place in New Zealand literature.
Follow this link for more information, programme, registration etc
http://www.dandavin.org.nz/dan-davin-conference-2017.html
Walk around Dunedin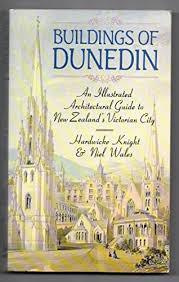 Buildings of Dunedin: An Illustrated Architectural Guide to New Zealand's Victorian City
by Hardwicke Knight & Niel Wales

You can't possibly be thinking of walking around Dunedin today BUT when the weather improves you could get hold of a copy of this fantastic little book and wander around the city looking at all the buildings (not just the Victorian ones either).

Dunedin hasn't lost quite as many of its heritage buildings as some other cities in New Zealand (although it has still allowed far too many to go) so it is considered by some to be of national architectural importance.

You couldn't fail to enjoy dipping into this book for information and the pleasure can only be enhanced if you combine it with actually wandering the streets and looking at the actual houses themselves. Come in and get a copy.


Lovely old pubs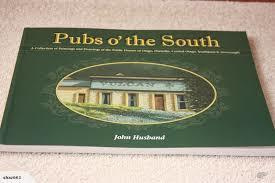 Pubs o' the South: A Collection of Paintings and Drawings of the Public Houses of Otago, Dunedin, Central Otago, Southland & Invercargill
by John Husband

I'm quite partial to pubs, particularly old ones. I not only like sitting in them with a drink but I also like looking at them. This book contains lovely pencil drawings of many of the famous old pubs around the South.

Among the extant, you'll find the Carey's Bay Hotel, the Cardrona Hotel, The Albion at Luggate, The Vulcan, Oturehua Tavern and many more. Among the sadly-no-more are Chicks Hotel, Lumsden's Royal Mail Hotel, The Railway Hotel at Ida Valley, The Empire and, again, many many more.

This is a lovely book to flick through and, as well as the drawings, there is a one-page history of each pub, and often the story of its sad demise. Apart from that, you could easily use it as a guide to the South of the South Island and plan your travel route to see as many of these as you can.