Corruption and misconduct in the NZ Police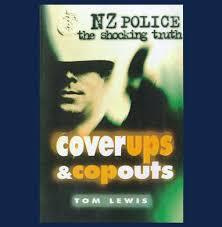 Tom Lewis
Coverups & Copouts
Many people have been into the shop hoping to buy a copy of the above book. Many have been disappointed as the books sell almost as soon as they arrive. We have just got another copy so if you were one of those thwarted in the past, get in here quickly!

Tom Lewis is a former police detective sergeant. In his book he tells what he considers to be the shocking truth about the New Zealand Police, obviously including cover-ups and cop-outs. He details allegations of corruption, misconduct, conspiracy, pay-offs, perjury and worse. Get your copy before it flies off the shelf.