Andy Warhol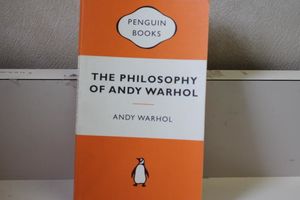 The Philosophy of Andy Warhol

Reading the autobiography of Andy Warhol and finding out more about this world famous artist seemed like a good idea. Someone whose images are so instantly recognisable by a huge percentage of the world, and not just the art world, must merit closer acquaintance, or so I reasoned.

The book was published in 1975 and deals with his fame in the 1960s and 1970s as well as his childhood. Andy Warhol discusses food, beauty, sex, love, fame, work, money, New York and, of course, himself. He seems to honestly describe both good and bad times in his life. Sadly he died in 1987 so we will never know how he would have fared in old age and whether he would have changed as most of us do.

It's quite philosophical and quite unusual as a biography. It's worth a read whether you are interested in his art or not.