A bit of ancient history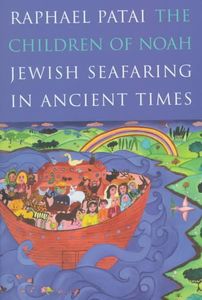 Raphael Patai
The Children of Noah: Jewish Seafaring in Ancient Times

This is a recreation of Jewish seafaring from Noah's voyage through to the Diaspora of late antiquity. Patai's book covers Biblical stories, Talmudic lore, and Midrash literature to shine a light on the world of these ancient mariners.

It is probably the most in depth book on this subject and it demonstrates the importance of the sea in early Jewish history. Patai begins with the flood in Genesis and profiles Noah, the earliest shipbuilder & seafarer. He also highlights the difficulty of adherence to Judaism and rabbinical laws which must have faced all those early Jews who set sail on the high seas.

This is a very careful study of a long neglected area of Jewish history and culture. It will also send you off in myriad other directions for further study.