Refund and Delivery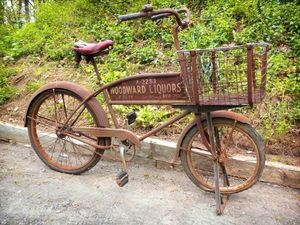 All prices are in New Zealand Dollars (NZD).
Returns policy
All stock is returnable within seven days of receipt if it does not match the description. Please check the description carefully!
Our delivery policy:
Books are sent by economy post unless you specifically arrange something else with us. Books will not be dispatched until full payment (for books and shipping) is received. We usually post on Tuesdays and Fridays. When overnight courierpost has been selected (available only within NZ) we post the same day if received before 3pm. Please bear in mind delivery is then in the hands of NZ Post.
International Deliveries
International delivery terms: We will make a refund if the book significantly varies from our description once the book has been returned to us (It must be posted back within three days of arrival).
Usual delivery times vary internationally, but typical delivery to Australia takes 3 to 10 working days, to Asia 5 to 10 working days, and to the USA and Europe 5 to 15 working days.
We charge the actual cost of postage and packaging, which always varies as books are all shapes, sizes and weights.