Wicked & Son of a Witch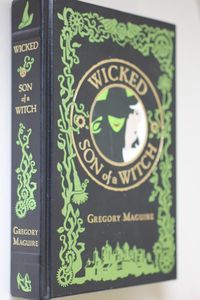 Many people enjoy reading the stories they loved as children again as an adult. But with so many books around and so little time to read them all sometimes it feels as though you should be reading something new rather than rereading old favourites.

Gregory Maguire's series 'The Wicked Years' may be the answer fans of The Wizard of Oz are looking for - his books are a revision of the story for adults, set in the same world but told from a different point of view - discover why the wicked witch of the west is so wicked and what the private lives of the Tinman and other characters are like.

We have just added the first omnibus edition of Wicked & Son of a Witch our catalogue (the first two books in the series). It looks to be a great read for any fantasy fan wanting to relive a bit of their childhood.