Van Eyck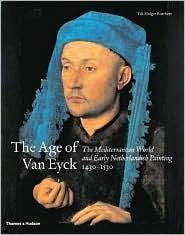 The Age of Van Eyck: The Mediterranean World and Early Netherlandish Painting 1430-1530
Till-Holder Borchert

The art of Jan van Eyck, Rogier van der Weyden, Hugo van der Goes, Hans Memling, Jan Provoost and Jean Hey (to name but a few) flowered in the period 1430 to 1530 and their influence spread far and wide, well beyond the Netherlands into France, Portugal, and Spain.

This lavishly illustrated book contains essays by world renowned experts and explores the artistic, cultural and political relationships between the Netherlands and the Mediterranean. Many of the finest works of the European Renaissance are reproduced here.