The joy of Italy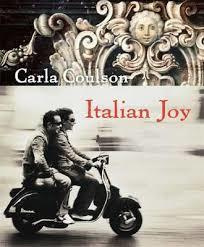 Many people daydream about a new life in Italy: it's something to do with the food, the wine, the people and the way of life. There have been numerous books written by people who have actually upped sticks and started a new life. Under the Tuscan Sun by Frances Mayes and several others of that ilk spring to mind.

Italian Joy by Carla Coulson is one of these books. She's an Australian who gave up a Sydney flat, a designer wardrobe and a successful business to move to Italy, where she fell in love with the Italian approach to everything. The book shines with her love of Italian food, cooking, wine, customs, family, markets, men, women, and even their driving!

If you don't want to move to Italy yourself by the time you get halfway through, I'll be surprised. Coulson is a photographer (she trained in Italy while learning the language) and the book is generously illustrated throughout.