Some more opening lines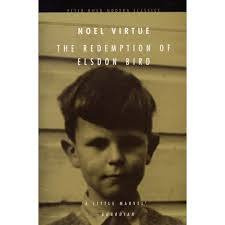 If you took the Facebook challenge yesterday, you may have struggled a little to identify the book. It was Noel Virtue's The Redemption of Elsden Bird (see attached picture). If you haven't read it, pop into the shop and get a copy - it's a great book.

Also check out the new challenge of opening lines now on our Facebook page (much more difficult than the ones here).

For today, here are three more really famous opening lines - answers below but no peeking.
All children, except one, grow up.
Marley was dead, to begin with.
It was 7 minutes after midnight. The dog was lying on the grass in the middle of the lawn in front of Mrs Shears' house. Its eyes were closed.


JM Barrie Peter Pan, Charles Dickens Christmas Carol, Mark Haddon The Curious Incident of the Dog .....