Salmon fishing but not as you know it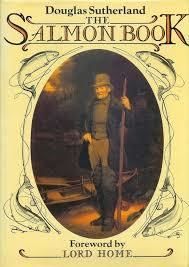 The Salmon Book by Douglas Sutherland

Most books on salmon fishing contain practical hints on casting techniques, information on fly reels and knotters and maybe some advice about where and when.

Douglas Sutherland's book will not teach you how to catch fish. However, in terms of the practical, you will learn how to cook one to perfection. You will read of foolhardy fishing trips in isolated parts of the world. You will hear of some of the eccentric characters who populate the banks of any salmon-fishing river. You will be instructed in the intricacies of poaching (and I do not mean the cooking method).

The book is for anyone who has ever caught, tried to catch or dreamt of catching a salmon. You should have a copy in your fishing tackle bag or on your bedside table for when you get home at the end of the day. It is irresistable.