Questions and Answers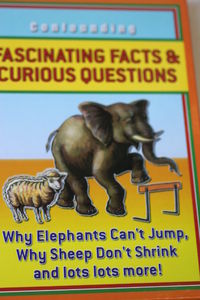 Fascinating Facts & Curious Questions

This little book answers perplexing puzzles and confounding conundrums by using a simple question and answer format. The questions are grouped into five sections dealing with animals, words & phrases, weird laws, people & nature, and a ragbag category.

Which section do you think these questions belong to and do you know the answers?
Why is Bob your uncle?
Can you die laughing?
Do all animals have red blood?
Under what circumstances is murder legal in Hong Kong?

You'll be a real hit at the local quiz nights after reading this book. Pop into our shop and buy a copy.