Poetry: Balm for the Soul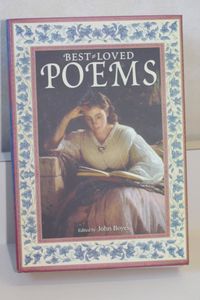 Best Loved Poems (edited by John Boyes)

From Arnold and Allingham through Hardy and Holmes to Wilde and Wordsworth, this great anthology of classic poetry features verse from all over the English-speaking world.

This is a wonderful collection containing famous and not-so-famous poets and poems of love & hate, youth & old age, humour & tragedy, life & death and much more.

It would make a great gift or if you know someone who is familiar with British but not New Zealand poetry or well read in American but not Canadian verse. Easy to use via themed section, index of first lines or poets' names alphabetically. Grab a copy and make your own or someone else's day.