Philip Pullman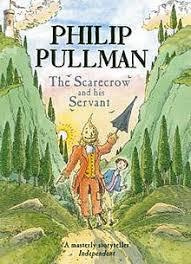 The Scarecrow and his Servant
Philip Pullman

Most people know Philip Pullman's name because of his fantasy and science fiction novels, many of which have been bestsellers. Possibly the most famous is the fantasy trilogy His Dark Materials.

Not so well known is the above children's book The Scarecrow and his Servant. It's about a scarecrow who comes to life and goes on a journey of excitement with his servant/companion, a young boy called Jack. It is a dramatic tale full of twists and turns, surprises and silliness, and battles and brigands.

You'll love it and so will your kids.