Literary criticism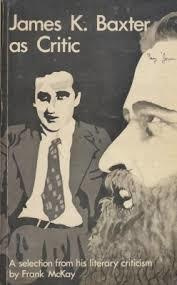 James K Baxter as Critic: A Selection from his Literary Criticism
by Frank McKay

We all know James K Baxter as one of New Zealand's foremost poets but we are not all so familiar with his work in the field of literary criticism.

In this volume, you can read a great selection of his reviews of various writers and poets. You will find reviews of the work of New Zealanders Allen Curnow (At Dead Low Water), Alistair Campbell (Mine Eyes Dazzle), Eileen Duggan (More Poems), Denis Glover (Arawata Bill) and Sylvia Ashton-Warner (Incense to Idols) to name but a few.

And it's not just New Zealanders' work that is reviewed.