Latin Crosswords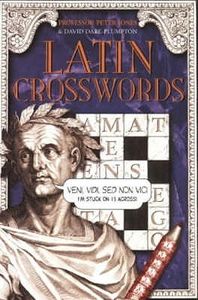 Crossword question: Existing condition of a very old pop group? (6,3)

Do you feel like you could do a regular crossword in your sleep? Sigh at the cryptic clues with boredom? Wish you had a use for all those Latin classes you worked so hard at?

We have a new puzzle book for those who want a bit of a challenge - Latin crosswords by Peter Jones. Whether you know a lot or a little, this book has crosswords of varying difficulties with something to suit every level.

The questions are all in English so even someone with no knowledge of Latin can have a go at some of the easier ones. Did you figure out the one at the top of the page? The answer is Status Quo.