John Clarke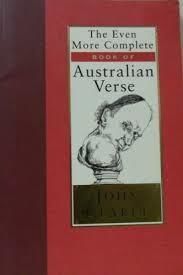 Sad news about John Clarke and therefore apt to remember him by showcasing
The Even More Complete Book of Australian Verse
by John Clarke (obviously)

Larry Parkin: This Be The Chorus
They piss you off, your kids, I guess
They're got at by these Freudian shits,
As if it's our fault they're a mess.
After all I've done for tits.

R. A. C. V. Milne: Obviousness
Rob Rob Bobbity Bobbity James Lee Hawke MP
Took great care of his image because he was quick to see
That if you are photographed standing with blokes
Whose boats do well on the sea,
Millions of voters will fail to notice
The blokes will be charging a fee.

Lovely.