Inventions from the Shed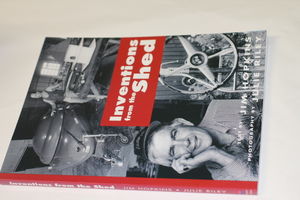 Inventions from the Shed by Jim Hopkins and Julie Riley

Do you think you possess the iconic Kiwi ingenuity? Whether you're a budding inventor looking for some inspiration or just enjoy stories of everyday New Zealanders creating something extraordinary, this book makes for an interesting read or a great bragging point to share with your overseas friends.

It features more than 100 original inventions for farming, fishing, computers, transport, office work, building, parenting, extreme sports, everyday life and more - all designed and built by Kiwis in their own shed.

Stop by for some ideas on your way to grab a piece of 4x2 and some number 8 wire and get inventing!