Happy 200th Birthday Sir John Tenniel!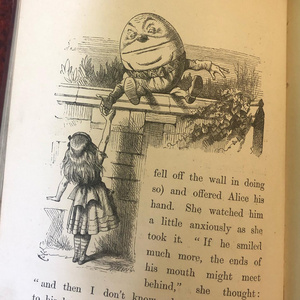 Today marks 200 years since the birth of illustrator and artist Sir John Tenniel.
His art captured the imaginations of millions through the Alice in Wonderland books and his legacy lives on even now.
We have several Tenniel books on our shelves here at Hard to Find Books - From an 1873 edition of Through the Looking Glass and What Alice Found There ($190NZD) to a compendium of political cartoons from Punch ($225NZD) to a gorgeous 2005 biography ($40NZD). ... what else could you possibly want!... you know...aside from a 1st Edition Alice's Adventures in Wonderland of course.
These books are available online and in store.