GetaWay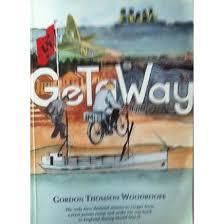 Gordon Thomson Woodroofe
Getaway

The RAF listed 10,000 airmen prisoners of war in WW2, out of whom only 30 successfully escaped from German prison camps. Gordon Woodroofe is the only New Zealander named.

He was born in Te Aroha and left to train as a pilot in the RNZAF at Taieri and Wigram. On his sixth operational trip from England he ditched in the North Sea and was captured.

GeTaWay is Woodroofe's story of his escape from a Nazi prison camp and his tortuous journey back to England during World War Two. The odyssey involved adventures by train, bicycle, boat, wagon and on foot over the course of three years.

Not many of the successful 'escapees' have written books which makes this definitely worth reading, a real New Zealand hero.