From the Beast to the Blonde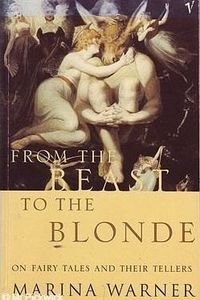 Snow White and the Seven Dwarves, Sleeping Beauty, Hansel and Gretel, Little Red Riding Hood, Rapunzel - fairy tales are something nearly everyone's childhood has in common. But where did these stories come from? Who told them before they were written down and how have they changed over time?

In this extensive study Marina Warner takes us through the history of some of the famous stories, examining possible sources, morals and lessons taught, and what they might have meant to different people in different times. She also includes a history of storytelling and storytellers, and many illustrations that have accompanied the stories.

This is a fabulous in-depth cultural history that is sure to interest and educate anyone who opens it.