First Edition: The Wild Boys - A Book of the Dead by William S. Burroughs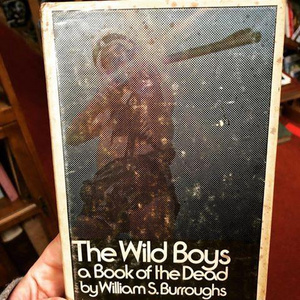 First Edition Friday Presents: The Wild Boys: A Book of the Dead by William S. Burroughs

"The young are an alien species. They won't replace us by revolution. They will forget and ignore us out of existence."

The Wild Boys' dystopian future sets the scene for a feral gang of young gay revolutionaries whose objective is the downfall of western civilisation.
It is gruesome, twisted and completey on-brand for the infamous Burroughs.
This book is not for everyone...it's probably not even for most people to be honest, but those fans of Willam S. Burroughs, the Beat Generation or gruesome confronting literature will feel right at home.
Fun fact: David Bowie's character Ziggy Stardust was based off the descriptions of the boys in this book! He said "it was a cross between that and Clockwork Orange that really started to put together the shape and the look of what Ziggy and the Spiders were going to become. They were both powerful pieces of work, especially the marauding boy gangs of Burroughs's Wild Boys with their bowie knives."
This First Edition copy is NZ$75.