First Edition Friday: Isis Unveilled Vol.II - Madame Helena P. Blavatsky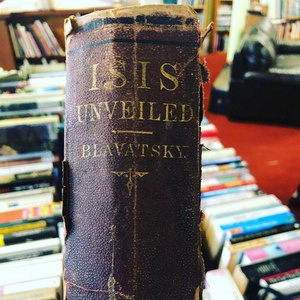 "REALITY in an illusionary universe of ever-passing forms."

H. P Blavatsky was a Russian Occultist in the early 19th Century whose works where the inspiration of the forming of the Theosophical society. She was highly controversial but remains to this day the one of the most revered figures of western esotericism.

Published in 1877, Isis Unveilled was Blavatsky's magnum opus. In it she discusses the similarity of Christian scripture to several Eastern religions and uses this to argue the notion of prisca theologia: that all religions descend from a common source; the ancient "Wisdom-Religion.
This book is a very important piece of literature and it changed the face of society as we know it.

And we have a First Edition!

This is a hugely important book to have in a first edition and will set you back NZ$1275.00
As you can see from the photos - the binding is a bit worn and stained... but it is almost 150 years old so I think we can give her a break!