Essie Summers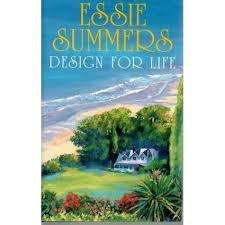 We had a signed first edition of an Essie Summers novel here in the shop for several years. Then Bruce Munro of the Otago Daily Times wrote a feature article about Essie Summers and he mentioned our copy in his article and included a photograph. Our copy sold immediately - and it would have sold three times over! We were very grateful to Bruce for the mention.

We now have another inscribed and signed by Essie Summers. It is a copy of her final book Design for Life which, interestingly, was published 40 years after her first novel.

And, also interestingly, there is still a connection to the Otago Daily Times. She has warmly inscribed it on the fep to "Civis", the ODT columnist, with thanks for his tributes to her writing.