Death on the Nile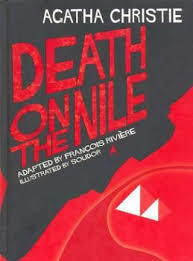 We have a copy of Agatha Christie's Death on the Nile as you've never seen it before.

This edition is a comic version (or a graphic novel version, if that's what you prefer to call it). It is adapted by Francois Riviere and illustrated by Solidor. It was published by Harper Collins in 2007 and is in beautiful condition.

This is a case of "has to be seen to be believed". I am not a fan of comics or graphic novels at all and yet even I can appreciate Solidor's illustrations, which definitely capture the mystery and magic of Egypt in the 1930s. Come and have a look at it.