Che Guevara - his life and times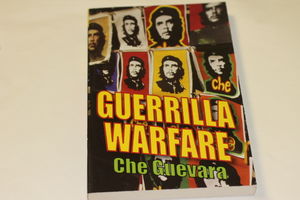 We have just sold a copy of the book pictured here but if you are quick, there is one more available. And if you are interested in the legendary Ernesto 'Che' Guevara then have a look at our catalogue. We have plenty more books on his life and times such as Bolivian Diary by Che Guevara and Fidel Castro or Reminiscences of the Cuban Revolutionary War by Che Guevara.

And of course we have copies of The Motorcycle Diaries - the story of his road trip from Brazil to Peru when he was a young medical student. His memoir was made into a film starring Gabriel Garcia Bernal. If you haven't read this book or seen the film then we think you should do both.