Brothers Grimm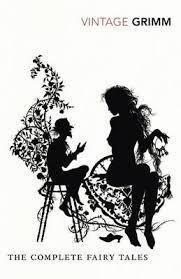 Vintage Grimm: The Complete Fairy Tales
Translated, introduced & annotated by Jack Zipes

Wolves, grandmothers, dwarfs, foxes, geese, kings, stepmothers, bears, murder, mayhem, evil, violence, cruelty, humour and pretty much anything else you can imagine.

This edition contains all 279 stories by Jacob and Wilhelm Grimm, stories which have fascinated both children and adults for generations. An informative introduction along with annotations make this more than just a volume of fairy tales and myths. All the famous favourites are here but there are dozens more that we've never heard of and that makes for a book with wide appeal which provides entertainment for the whole family.

Rapunzel, yes; Riffraff, no; Hansel & Gretel, yes; Iron Hans, no; The Raven, yes; The Turnip, no; there are a lot more tales that you probably don't know than those that you do.