And yet more quotes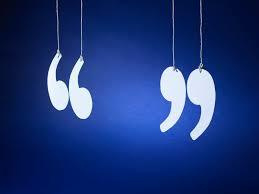 "I may be drunk, madam, but I will be sober in the morning and you will still be ugly."

In case you didn't know, that one comes from one of the best providers of quotes ever, Winston Churchill himself; the next from another quotable great, Mark Twain:

"Get your facts first and then you can distort them as you please."

And here are a few more greats: try and guess who said them and then check your Dictionary of Quotations to see if you were right.
"Always forgive your enemies; nothing annoys them so much."
"If you have nothing good to say about anyone, come and sit by me."
"A positive attitude may not solve all your problems but it will annoy enough people to make it worth the effort"