A Back Country Miscellany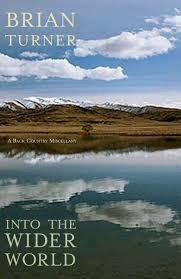 Brian Turner
Into the Wider World: A Back Country Miscellany

What he says under his breath when someone says he's been wasting his time, "You Calvinist cretin, you dreary, self-opinionated, unworldly twat." and he opines, "They do not mean that I have been doing nothing.....They mean that I have been doing things they are not interested in."

Brian Turner is a keen fisherman (which is what I think he had been doing when accused as above), hunter, cyclist, climber and conservationist as well as being a respected and well known author and poet. This is a book to cherish and dip into again and again. It features beautiful photography by Grahame Sydney and Gilbert van Reenan and a fascinating selection of essays and poetry about the back country.

"..you have to accept that millions of sandflies are intent on unceasing intimate relations with any and every piece of you that you are foolish enough to bare."